Tooth-Colored Fillings – Washington, PA
Revitalizing Smiles by Filling Damaged Teeth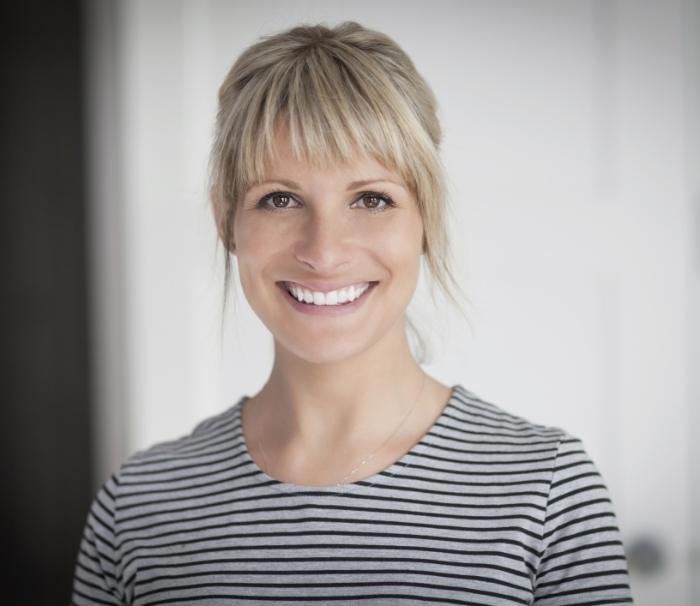 Traditional, silver-colored amalgam fillings have been a staple of restorative care for many years now. Nearly every patient will experience a cavity at one point or another in their lives, and this treatment option is available to rebuild the damaged structure in a way that is conservative and effective. However, the amalgam option has always come with pitfalls, including an unnatural appearance and reduced oral comfort. Dr. David Vaughan and Dr. Alicia Yokum are happy to offer a much-needed alternative for patients from Washington, PA, and beyond – tooth-colored fillings.
Crafted from lifelike composite resin, tooth-colored fillings provide the same revitalizing results you need more seamlessly, allowing beautifully natural smiles to go unmarred. Contact our office today if you are ready to schedule your first appointment, or if you have any questions our staff can help you with.
Why Choose Dental Health First for Tooth-Colored Fillings?
Minimally-Invasive, Biocompatible Fillings
Mess-Free Digital Impression System
Serving Washington Residents Since 1979
Who is a Candidate for Tooth-Colored Fillings?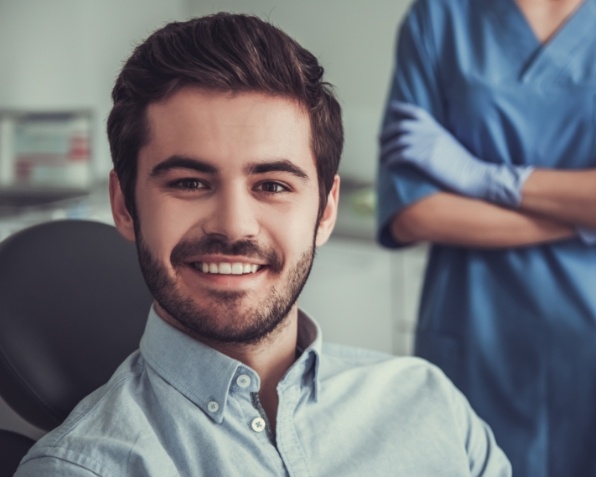 You may be uncertain about your eligibility for tooth-colored fillings, which is why it is important that you meet with one of our highly trained dentists for an appointment. Most patients can move forward with treatment without any concerns, so if you're experiencing any of the following, there is a good chance you'll be cleared to receive tooth-colored fillings:
You have mild to moderate tooth decay.
You have a current filling that has become damaged or warped and requires replacement.
You have an amalgam filling and want to replace it for cosmetic reasons.
You have a small fracture or crack in your tooth – the flexibility of cosmetic resin allows us to treat these areas even if they don't contain decay!
The Tooth-Colored Filling Process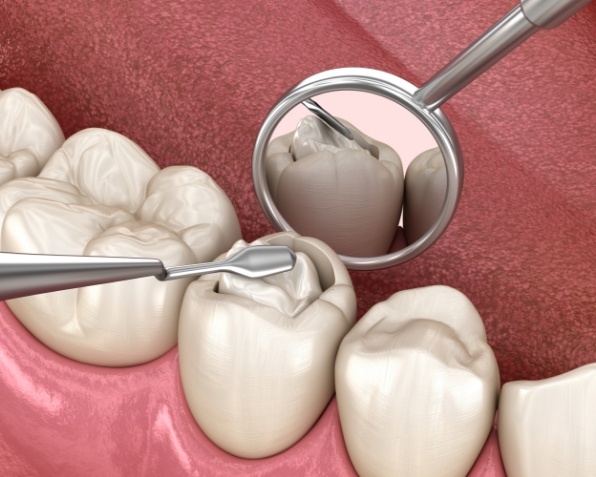 Having a tooth-colored filling placed is a simple procedure that can be completed in just one appointment. One of our doctors will prepare the tooth by removing the damaged portions before applying the composite resin and carefully contouring it to create the most natural look for your smile. Once we're satisfied with the result, all that's left to do is use a special light to harden it in place.
Benefits of Tooth-Colored Fillings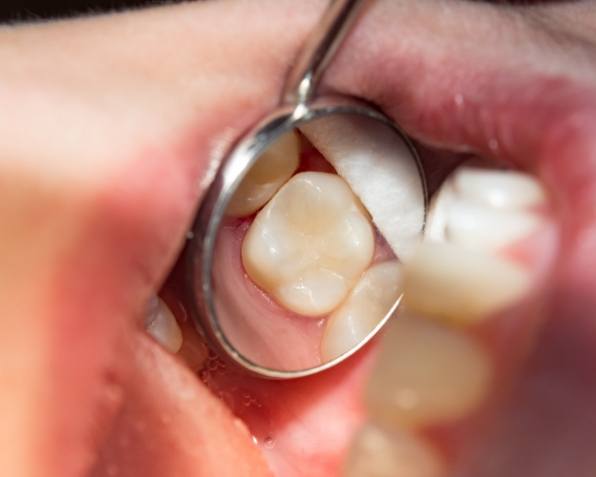 Tooth-colored fillings are more flexible than their amalgam counterparts, allowing our staff to preserve more of the healthy tooth structure that remains and ensure longer-lasting results.
The metals used in traditional fillings tend to expand and contract when exposed to changes in temperature, which results in a weakened tooth and general discomfort for the patient. Tooth-colored fillings do not experience this problem.
Patients with allergies to common metals found in amalgam fillings can enjoy the more biocompatible tooth-colored fillings without issue.
With regular professional cleanings and careful oral hygiene at home, patients can expect to enjoy their new, tooth-colored fillings for 10 years or longer.