We Do Dentistry Differently
Every patient has a different experience here depending on their needs, goals, and personality.
It's never cookie-cutter and always unique, just like you.

We are
consistently
caring and Professional

We make
your visit
transparent & Affordable

All that we
say and do is
sincere & Genuine

Our team
from front to
back is very Friendly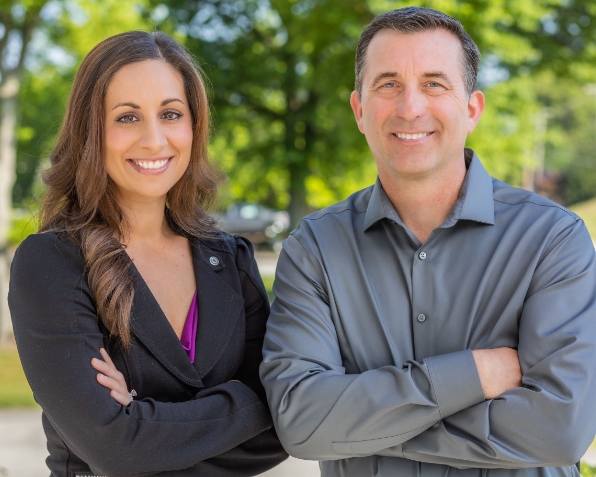 Washington's Trusted Dentists
World-Class &
Community Focused
Dr. Vaughan and Dr. Yokum have strong ties to Western Pennsylvania. Dr. Vaughan has completed continuing education courses through training centers like the Spear Dental Institute, and Dr. Yokum has earned certifications in laser dentistry, Botox, dermal fillers, and Invisalign. Despite having the opportunity to practice anywhere, they decided to make their home here because the community and people mean so much to them.
Meet the Dentists

Looking at the now and toward the future
Comprehensive Treatment
Planning
At your first visit, we will discuss your medical and dental history, perform a detailed exam, take diagnostic images, and learn about your dental goals. Your dentist will use all of this information to come up with your comprehensive treatment plan that aims to improve the health, function, and appearance of your smile.

Washington Loves Us
Life-Changing Care Happens Here

"I cannot imagine a more caring staff and a more competent and gentle doctor. Dr. Vaughan and Yokum have installed the most up-to-date equipment and technology. I would like to point out that I am a dentist myself and it is an honor to be a patient of Dental Health First!"
John V., Washington, PA
"Dr. Vaughn is a wonderfully skilled doctor! He is fantastic with the needles!! Didn't even feel a pinch today! Highly highly recommended! Very clean new facility as well with new and impressive technology."
Bonnie H., Washington, PA
"Denise is an excellent hygienist and Dr Vaughn is an excellent dentist! Everyone is personable and caring. I have been going to them for some years now and have always had a great experience! You won't go wrong with them.
Ellen H., Washington, PA
Read More Reviews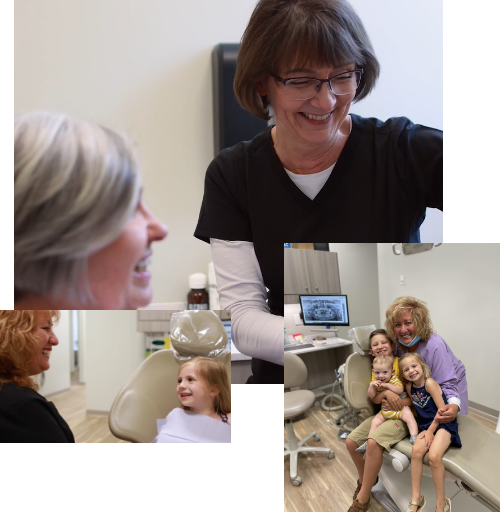 Meet Our dental team
Same Friendly Faces
at Every Visit
Denise is a Western Pennsylvania native that has proudly served our practice as a hygienist for over 30 years, and she's joined by Emily, a dental assistant who has been with us since 1991. They along with our other long-serving team members will be here to greet you, schedule you, and make sure you get the attention you need at every visit.
Meet Our Team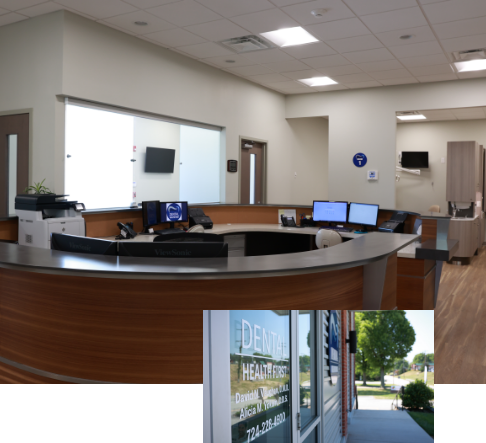 Dental Insurance & Financing
Consistently Affordable
Dental Care
We are a preferred provider with several popular PPO dental insurance plans. We also make it easy to sign up for low-to-no-interest financing for those without coverage.








Explore Our payment options

Featured Dental Services
We're able to provide comprehensive dental care under one roof, ranging from routine checkups and cleanings to more advanced services like dental implants and Invisalign. We're the only practice in the area that uses the Carifree system, which offers a proactive way to stop tooth decay before it starts. We can help you look your best with our cosmetic services, including teeth whitening, veneers, Botox, and dermal fillers.
- How can we help you? -
Explore All Our Dental Services

Cosmetic Dentistry
Get the Smile
That You Deserve
Our cosmetic services can eliminate flaws such as stains, chips, cracks, crookedness, crowding, gaps, and asymmetry. We can enhance a single tooth or perform a complete smile makeover to help you achieve your desired look.
Explore Our Cosmetic Services
Get in Touch
Any Questions?
Reach out.