Restorative Dentistry – Washington, PA
Restoring Vulnerable Teeth for a Healthier Smile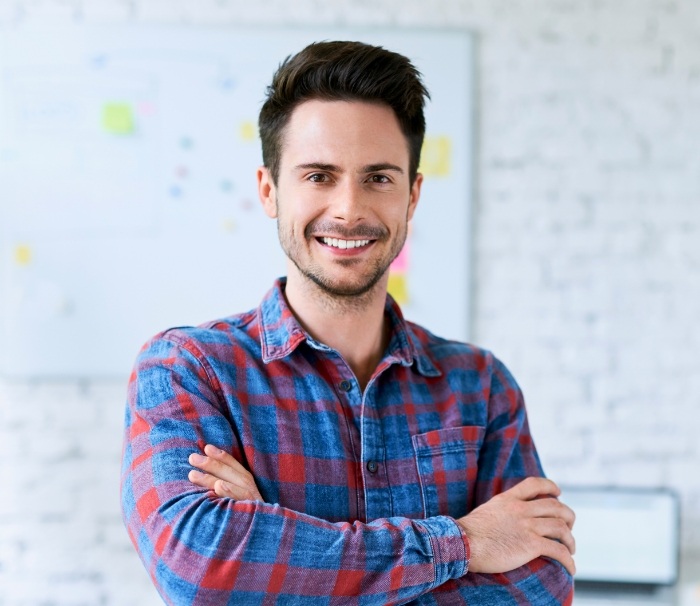 Tooth enamel may be one of the hardest substances throughout the human body, but it can be susceptible to damage and decay. Over time, general wear and tear, cavities, and even facial trauma can occur, resulting in broken or unhealthy smiles. At Dental Health First, our team of experts is here to provide restorative solutions in the form of dental crowns, tooth-colored fillings, and full mouth reconstruction. Call us today to find out if you need one or more services to improve the health of your smile.
Why Choose Dental Health First for Restorative Dentistry?
Tooth-Colored Materials for Natural Appearances
Digital Impressions for Added Patient Comfort
Dental Insurance Welcome & Financing Available
Dental Crowns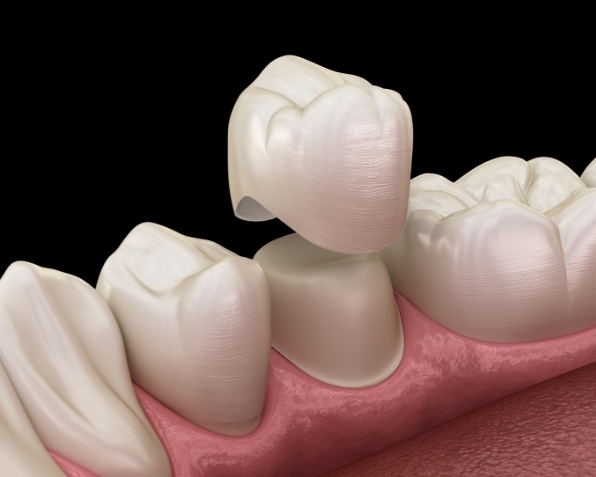 When a tooth needs protection because of damage or decay, Dr. Vaughan or Dr. Yokum will likely recommend a custom dental crown. Designed using all types of materials ranging from EMAX and zirconia to porcelain and gold, we will determine which one is best for your smile so that reinfection or further harm does not occur. As a custom restoration that fits over the top of the vulnerable tooth, a dental crown is highly effective and can last a decade or more with optimal care.
Learn More About Dental Crowns
Tooth-Colored Fillings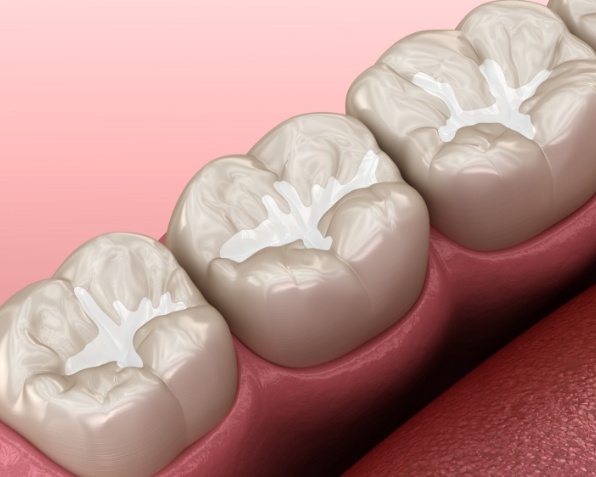 Traditional amalgam was once the only option for dental fillings; however, all of that has changed thanks to tooth-colored fillings. This method of treatment is used to treat a cavity-stricken tooth by filling in the thoroughly cleaned areas with a flexible composite resin. Matched to the natural shade of your enamel, it blends in smoothly, keeping others in the dark about your dental care.
Full Mouth Reconstruction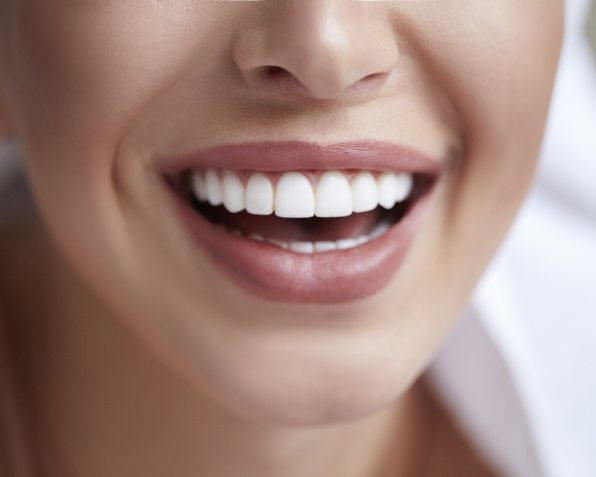 Depending on each case, some patients may have such extensive smile damage that more than one restorative treatment is required. This is where we can implement full mouth reconstruction. By creating one treatment plan that incorporates multiple services, we can seamlessly address each problem area so that your smile comes together beautifully, allowing you to once again feel confident in your appearance.